Eine Unterhaltung im Freien - Interdisciplinary Work/Performance Art
"An outdoor discussion" is the result of interdisciplinary work. It is a cooperation between four students of the "SpaceBodyNarration" course and two students of the textile design course. The project is led by Antonia Low and is based on the question: "Where are we?"

The core of this work builds the picnic blanket. It forms an intermediate space for conversations and should therefore be a space for encounters. For a week, the students sew an oversized picnic blanket. As part of the Open Doors of the Academy, the students invite anyone who wants to, to meet on the picnic blanket. The participants are invited to bring their own textiles and sew them on in order to enlarge the space for the conversation. Speciall conversation formed at the event, as this was the first time for people to meet others in the corona pandemic.
"Eine Unterhaltung im Freien" ensteht interdisziplaner Arbeit. Es ist eine Kooperation zwischen vier Studentinnen des "RaumKörperNarration" Studienganges und zwei Studentinnen des Textil Design Studienganges. Das Projekt wird von Antonia Low beleitet und fundiert dabei auf der Frage:"Wo stehen wir?".
Kern dieser Arbeit ist die Picknickdecke. Sie bildet einen Zwischenraum für Gespräche und Unterhaltungen und soll so einen Raum für Begegnungen sein. Über eine Woche nähen die Studentinnen dafür eine überdimensionale Picknickdecke. Im Rahmend des Rundganges laden die Studentinnen jegliche Personen ein, die sich auf der Picknickdecke begegnen möchten. Die Teilnehmener"innen sind gebeten eigene Textilien mitzubringen und anzunähen, um dem Raum der Unterhaltungen zu vergrößern. Besonders speziell war die Aktion, da sie in der Corona Pandemie stattfand.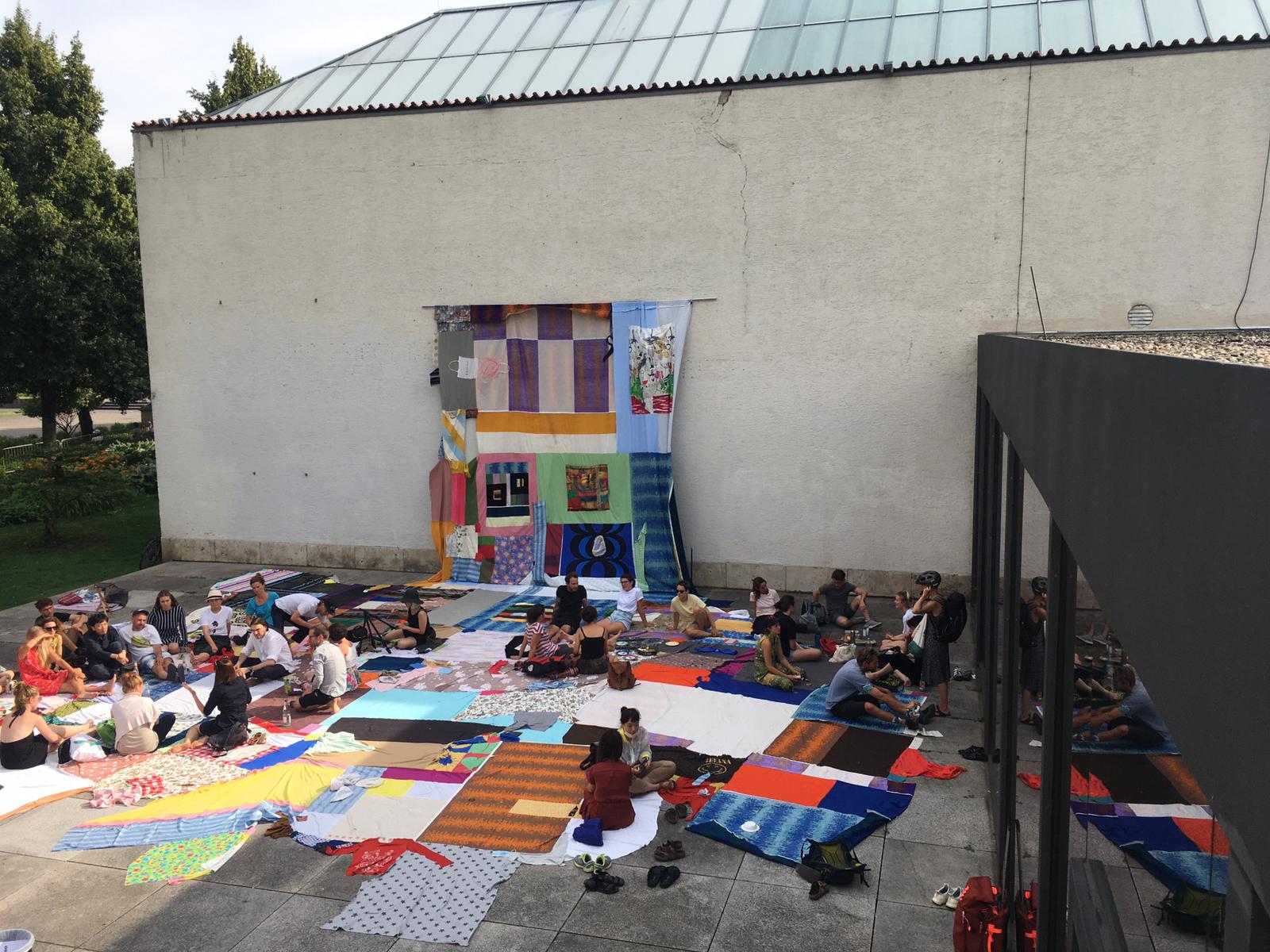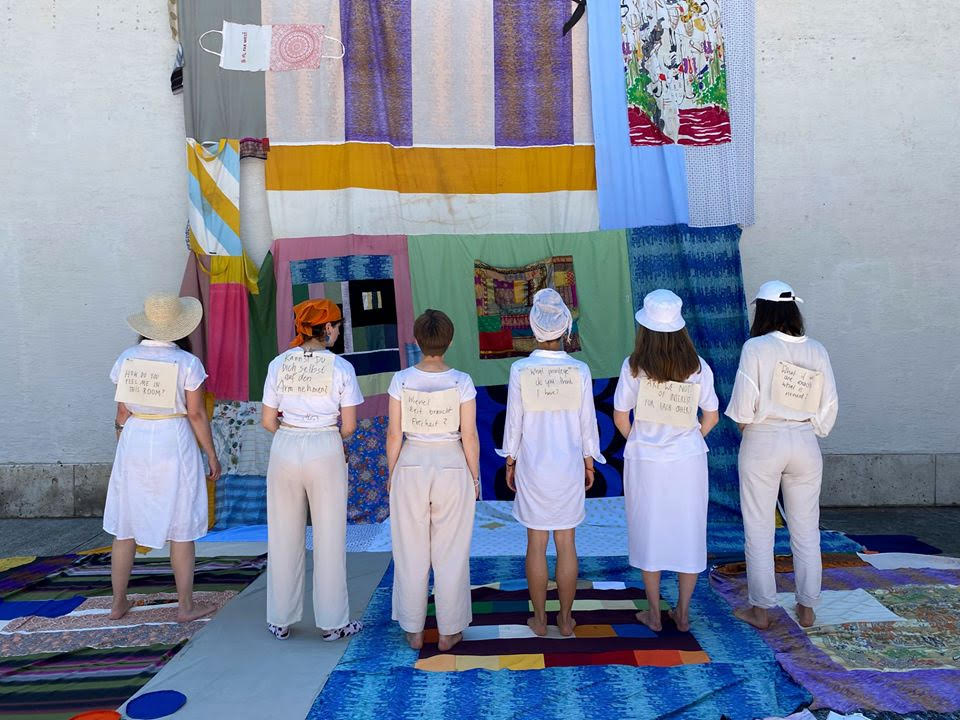 "Eine Unterhaltung im Freien" - UNENDLICH, Thallwitz, Leipzig